In an insightful interview with Jason Hanley, a 10th Mountain Infantry Army disabled veteran and a former U.S. Fish and Wildlife Service Invasive Species Biologist, we delve into his journey from serving the country to becoming a cannabis advocate and farmer on Oahu, Hawaii. Hanley, who got started with cannabis advocacy in 2015, shares his motivations and the recent trials he's faced in the pursuit of providing medicinal cannabis to those in need.
The Birth of a Compassionate Venture
Jason Hanley's transition from a career in public service to cannabis advocacy and farming was driven by an immediate need to provide medicinal cannabis to cancer patients. The inception of his farm was rooted in compassion, beginning with the production of Rick Simpson oil, a concentrated form of cannabis oil often used for treatment. Today, his farm provides medicine for 980 patients. 
Hanley outlines the legal framework he navigates in Hawaii, "In the state of Hawaii, the law is, there is no limit for how many patients you can have on a farm." The law requires that each plant on the farm must be labeled and tagged with the identification number of the patient it is grown for, and that patient must be listed as the growth site for the farm. This system ensures that each plant can be directly traced to a patient, thereby maintaining a clear record of the farm's medicinal intent.
Compliance, for Hanley, is not just about following the letter of the law; it's about being fully transparent with the authorities. His farm has welcomed oversight by various bodies, stating, "We've had the department of taxation on here, department of health, 13 different politicians, including the current governor Josh Green." This openness is a testament to his commitment to transparency and legality.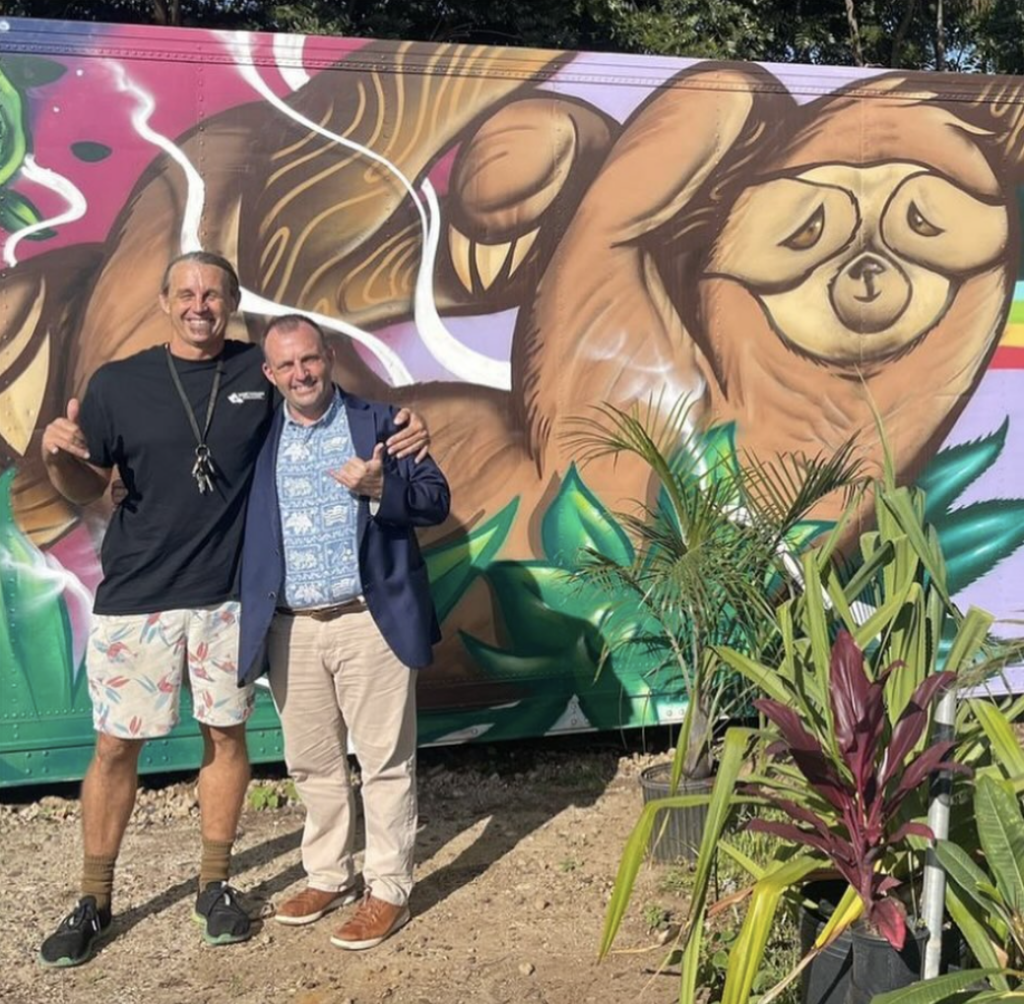 The Raid & Threat of Federal Charges
However, despite strict adherence to state laws, Jason Hanley's narrative takes a dramatic turn as he recounts the harrowing experience of his farm being raided. Hanley describes the day with a touch of disbelief, "60 different police officers here at my farm… they came hard." The raid, which included Homeland Security investigations, narcotics and local law enforcement, resulted in the seizure of his personal and business properties, including computers, phones, and all cannabis materials from the site.
This incident highlights a stark reality for cannabis advocates and farmers—no matter how open and compliant they are, the threat of legal action looms large. Hanley, who has never shied away from showing the operations of his farm, found himself in a surreal situation, expressing a mix of shock and resilience, "In our six years open, we've never been closed, you know? And so it was kind of surreal."
The raid didn't just disrupt the farm; it shook the foundation of the community he serves, which includes veterans, many elderly and even patients on hospice. Hanley's commitment to his patients is evident as he reflects on the raid's aftermath, "People use this truly as a medicinal plant and it has to be here for them all the time, or they stress or are in pain." Hanley states, underlining the farm's commitment to never closing its doors to patients, an emblem. 
What stands out in Hanley's recounting is the uncertainty and limbo he faces. He states, "There have been no charges brought against me," yet he remains wary of what may come, adding, "I'm assuming there's going to be, with the federal government involved." This expectation reflects the complex and often precarious intersection between state compliance and federal law in the United States, where cannabis remains federally illegal despite state legalizations.
What's Next for Jason & How You Can Support
As Jason Hanley faces the aftermath of the raid and the looming possibility of federal charges, he remains steadfast in his mission to advance the cause of medicinal cannabis. A significant part of his advocacy work is his involvement in the creation of an 80-page medical cannabis bill, which he has helped push into Hawaii's legislature.
In terms of supporting Hanley and his advocacy, he underscores the power of collective effort and awareness. While financial support through an online fundraiser is part of the equation, what he truly seeks is a groundswell of community support, energy, and compassion. "Manifest good energy for us," he requests. "We're going to be moving one day at a time," he says, indicating a journey fraught with uncertainty but also hope. He invites people to follow the farm's journey on Instagram and to stay tuned for updates and ways to engage.
Embracing Reform
Jason Hanley's story illustrates the ongoing struggle within the cannabis industry, where even the most transparent operations are not immune to the complexities of federal law. Hanley's story is yet another example of the pressing need for policies that safeguard the rights of both providers and patients, ensuring that compassionate care and diligent compliance are met with fair and just treatment under the law. 
By understanding and advocating for reform, we can contribute to a future where the medicinal benefits of cannabis are accessible to all who need them, free from the fear of legal retribution. Join us in this conversation, as we stand with Hanley and countless others in the pursuit of a more just and empathetic approach to cannabis legislation.