With the arrival of summer, it's time to embrace the sun, warmth, and a renewed sense of adventure. Whether you're planning beach days, hiking trips, or simply looking to enhance your overall wellness during this vibrant season, CBD (cannabidiol) products can be a valuable addition to your summer routine. CBD offers a range of potential benefits, from relaxation and pain relief to stress reduction and improved sleep. In this guide, we'll explore seven examples of how CBD products may enhance your summer activities and support your overall well-being.
Soothe Post-Workout Recovery:
Summer is the perfect time to engage in outdoor activities that get your blood pumping, such as hiking, cycling, or running. CBD topicals, such as balms or creams, can help soothe sore muscles and joints after an intense workout. Their anti-inflammatory properties may reduce discomfort, allowing you to recover more quickly and get back to enjoying your summer adventures. We love the NuuMe Organics CBD Relief Salve* for post-workout recovery.
Enhance Outdoor Yoga and Meditation:
Immersing yourself in nature and practicing yoga or meditation outdoors can be incredibly rejuvenating during the summer months. CBD oils or tinctures can promote relaxation and help you achieve a calm mental state, enhancing the benefits of your practice. A few drops of CBD oil under your tongue before your session can provide a sense of tranquility and mindfulness. Maximize the absorption of cannabinoids into your body with the Stratos Full Spectrum Tincture*.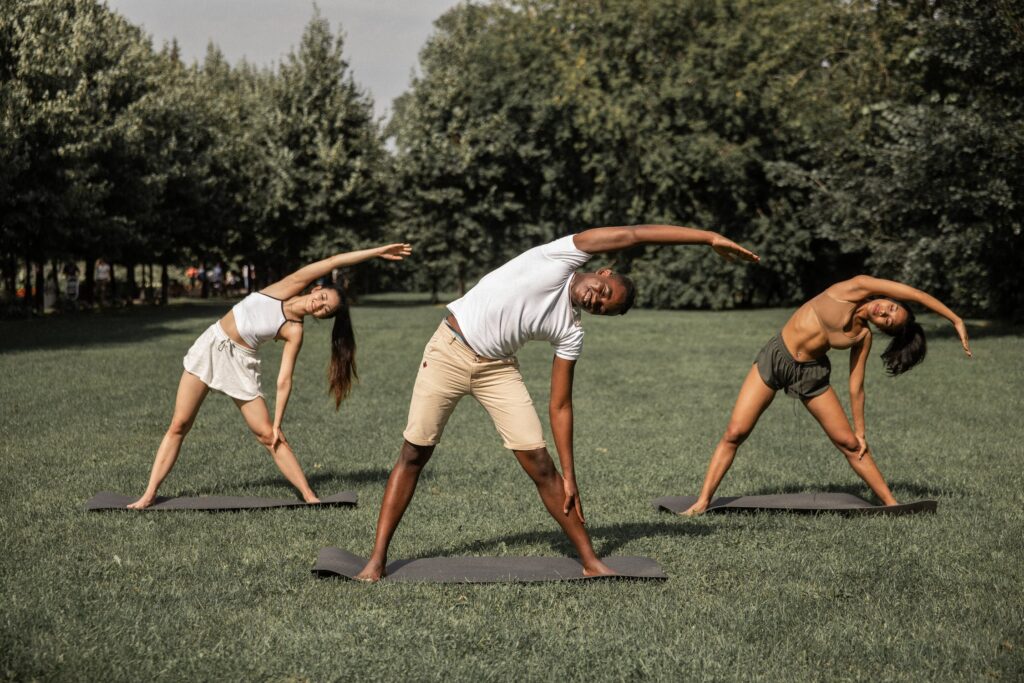 Boost Skin Protection:
As you spend more time outdoors, protecting your skin becomes paramount. CBD-infused sunscreen or after-sun lotions can offer additional benefits to conventional sun care products. CBD's antioxidant properties may help combat free radicals and reduce inflammation caused by sun exposure, promoting healthier skin. Check out the Divios PROTECT All-Natural Face CBD Sunscreen SPF 30, or similar sunscreen products that come with a third party lab report so you know exactly what you are buying.
Alleviate Travel Anxiety:
Whether you're embarking on a road trip or hopping on a plane for a summer vacation, travel can sometimes induce anxiety or stress. CBD capsules or gummies can provide a natural way to ease travel-related jitters. Their calming effects may help reduce anxiety levels, allowing you to relax and fully enjoy your journey. We recommend Aspen Green's Calm Organic Full Spectrum CBD Gummies*.
Support Restful Sleep:
The longer daylight hours and busier summer schedules can sometimes disrupt your sleep patterns. CBD edibles or oils taken before bedtime can help promote a more restful night's sleep. CBD's potential to alleviate anxiety and relax the mind may contribute to falling asleep faster and experiencing deeper, more rejuvenating sleep. Cannacea's ACTIVATED 40 – Full Spectrum Hemp Oil* is a great option.
Elevate Outdoor Social Gatherings:
Summer is synonymous with barbecues, picnics, and outdoor socializing. Incorporating CBD-infused beverages, cocktails, or appetizers into your gatherings can add a unique twist to the experience. CBD beverages, available in various flavors, can help promote relaxation and a sense of well-being, making your outdoor social events even more enjoyable. Shimmerwood Beverages offer a range of CBD infused seltzers that contain 5 milligrams of full-spectrum CBD each, and are all third-party laboratory tested with certificates of analysis (COAs) available on the product website.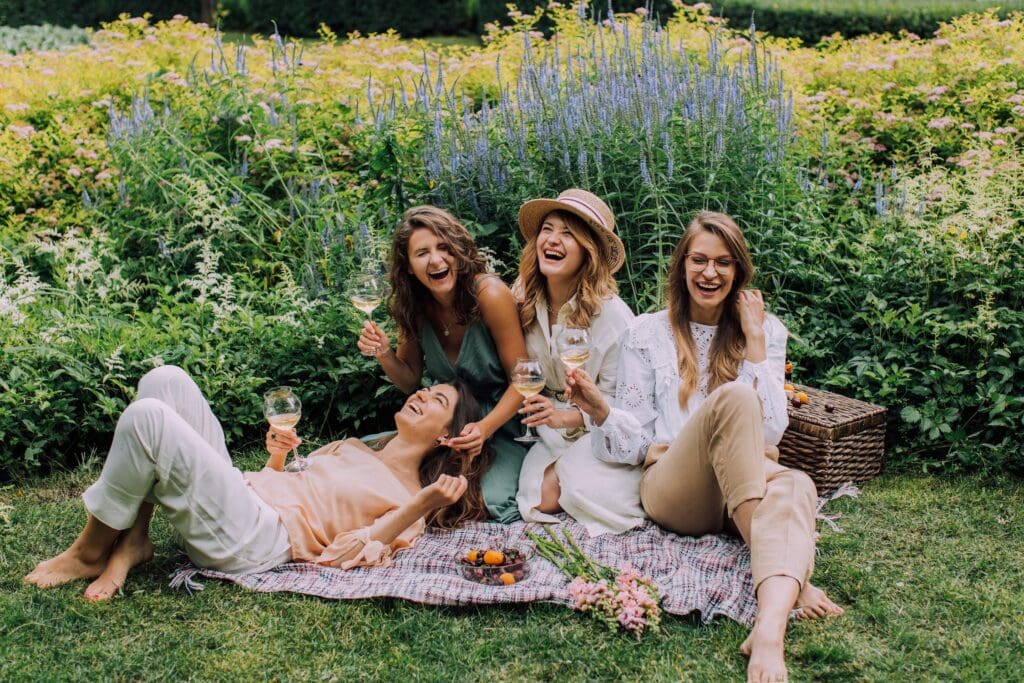 7. Encourage Overall Wellness:
Lastly, incorporating CBD products into your daily routine during the summer can support your overall wellness. Whether it's CBD capsules, oils, or edibles, these products have the potential to reduce stress, improve mood, and enhance your overall sense of well-being. As you embrace the summer months, make self-care a priority, and consider how CBD can play a role in your wellness journey!
As you dive into the joys of summer, remember that CBD products can be valuable allies in enhancing your seasonal activities and overall wellness. From soothing post-workout recovery to promoting relaxation during outdoor yoga sessions, CBD offers a range of potential benefits. Whether you're seeking pain relief, stress reduction, or improved sleep, incorporating CBD products into your summer routine may help you fully embrace the sun-drenched days and make the most of this vibrant season.
*Products mentioned are Realm of Caring Supported Brands and have passed our strict quality control guidelines. It is with confidence that we recommend them to you.
There are countless ways you can incorporate cannabis into your summer activities, so you're sure to find something that works for you. Register at our website for access to countless resources on CBD, medical cannabis, and more.
Learn More about our Wellness Toolkit
If you have any questions about this topic, a Realm of Caring Care Specialist is here to help. Call us at 719-347-5400 option 1, email us at info@realmofcaring.org, or visit our website and sign up for a free client account at www.realmofcaring.org.