Rock the RoC is a virtual, memorial and benefit concert to pay tribute to Charlotte Figi. Here is what you should know about the April 7th event, the impactful story behind it and how YOU can get involved. 
Rock the RoC: 04/07 at 6pm MT – Livestreaming at www.rocktheroc.org 
Get your free tickets NOW to the largest event Realm of Caring (RoC) has ever hosted; an event that we know you will love: Rock the RoC. We have curated the perfect playlist, to come together to heal, inspire, and groove. We are excited to share this epic event of award-winning artists with our global community. 
You will see performances and appearances by: The Avett Brothers, Jason Mraz, Dr. Sanjay Gupta, Ruthie Foster, Michael Franti, Molly Tuttle, Glen Phillips, Graham Nash, Wesley Schultz of the Lumineers, Sarah Jarosz, Jeffrey Gaines, MC Flow, The War and Treaty, Nora Brown, Johnnyswim, Chris Trapper, and Johnny Helm.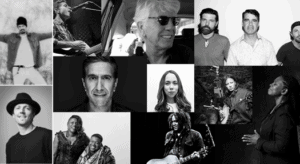 Online streaming is free for everyone. But in order to really get this going, we are speaking out to YOU, our global community.
Why is that?
Well, if you want to see this production come to life, we need your help. 
But first…
A few words about Remarkable Charlotte:
Charlotte Figi shifted the paradigm of wellness and access for all, as the world watched through the expert eyes of Dr. Sanjay Gupta and his truth-seeking docuseries, Weed. Her story of reclaiming a quality of life from pediatric epilepsy with cannabinoid therapy sparked a global effort to showcase the power of cannabis as a natural solution. Her story changed the course of compassionate care for the world. Charlotte's sudden and tragic passing at the age of thirteen on April 07, 2020, is an urgent reminder that life is precious, that dignity of choice is critical, and that the courage of innocence is a guidepost for human wellness.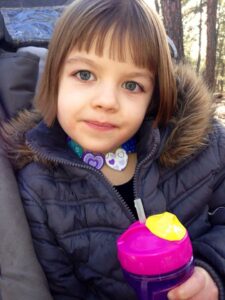 Who is RoC?
RoC is a high-impact nonprofit that is creating a worldwide community where access to plant-based therapies is the cornerstone of helping others. Charlotte's impact remains the footprint of our path forward, toward care for all through the healing power of the Earth. Her fight paved the foundation for research, education, and impact; our mission carries on her light and legacy through funding research, education, and community services that change lives and open minds. 
How can you help?
In a VARIETY of ways. Not only will your contribution go towards funding this massive production that is gearing up to air, but it also helps RoC to continue our mission of helping millions globally every day. 
Sponsor
Share your brand with millions in the most meaningful and impactful way, celebrating the life of Charlotte. Her life propelled progress for botanical solutions and advocacy for access to them. Your support helps to elevate our mission that began with Charlotte. We have three sponsorship levels available, each incentivized to put your business in the spotlight.   
Crowdfunding
Consider making a donation and sharing our Kickstarter Campaign. Rewards for backing this campaign include merchandise with our concert logo, designed by Shepard Fairey's Studio Number One. Kickstarter funds raised (are required) to go to the production costs of the event.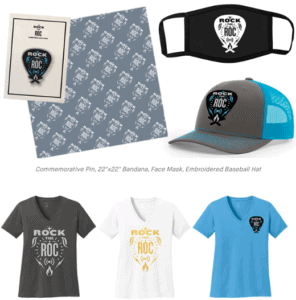 Donate
Not interested in the incentives but love the RoC and want to keep it going? Donate directly to realmofcaring.org just once or monthly in the amount that you are able to provide. Our one on one support services to clients worldwide are completely free, donations help us to keep it that way. 
Share your smile!
Be a beacon of light just like Charlotte and share your name or your loved one's name in a quick video saying "Hi my name is ____ from _____ and I rock the RoC for _______!". Send us your video to rock@realmofcaring.org and post it to your social media with the hashtag #iROCKtheRoC.
Leave a message 
What are your memories of Charlotte? How has your life been impacted by her light? If you wish to share your feelings and thoughts, head to CharlotteFigi.com and leave your personal message there.
April 7th, 2021 at 6pm MT is a date and time you do not want to miss. Celebrate our light, Charlotte Figi and the millions around the globe just like her.